Expert Mold Remediation Service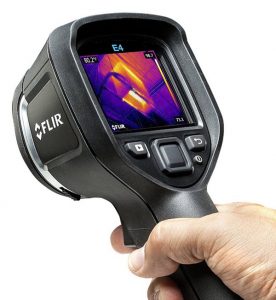 As a Master Certified Restorer we tell our clients "Mold is not a mold problem; mold is a water problem." It is important that the source of the water or moisture be accurately determined and eliminated; then remediation, or removal of the mold can be completed without concern for its return.
Unfortunately, there is a great deal misinformation and sensationalism regarding mold. Mold is around us everywhere and is a natural part of our world. Even the cleanest homes will have some mold. In fact when testing a home after a remediation the test is not for zero mold spores, but for levels that are equal to or less than the outside environment.
Elevated mold spore levels inside a home is cause for concern. If you have visual evidence, or believe you may have a mold contamination the best course of action is to speak with a qualified professional. Big Dog Restoration is a Master Certified Restoration Company and a Licensed General Contractor that has been providing professional restoration services for over 30 years. Our combination of restoration expertise and building construction experience is difficult to match. We understand how important your families health and home are. There's no need to worry unnecessarily – we're happy to discuss any questions you might have. Just give us a call!